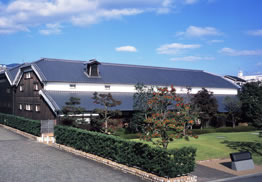 At HAKUTSURU SAKE Brewing Co., Ltd., we have opened our old sake brewhouse in its original form to the public as the Sake Brewery Museum. Our hope in doing so is to give visitors a feel of the tradition of sake making that has been carried down through the ages and to broadly and deeply convey the "heart of Japan" to the sake making world.
MASAKAZU TAKATA
Director of HAKUTSURU Sake Brewery Museum
1F
Various sake production implements are on display, including a huge vat made of Japanese cedar once used for fermentation. In the sake-tasting area, visitors can enjoy freshly pressed, unpasteurized sake that cannot be found anywhere else. Our store sells not only HAKUTSURU SAKE products, but many original museum goods as well. The sake gelatin dessert is especially popular.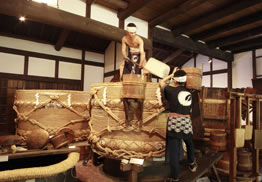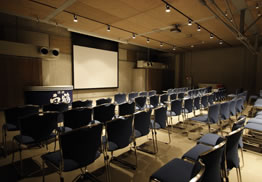 2F
The various stages of making sake are depicted in detail, with displays of the cooling apparatus, koji culture room, and many other types of equipment. Traditional methods are explained with actual tools and video. The old brewhouse was converted into the museum itself, lending a highly realistic atmosphere to the display of early sake brewing methods.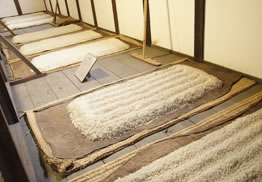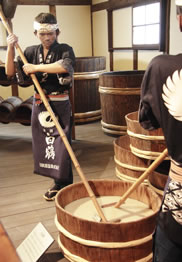 Information
Business hours
9:30 a.m. to 4:30 p.m.
(However, visitors will not be allowed in after 4:00 p.m.)
Closed
Summer Holidays
From August 11, 2023 to August 15
New Year Holiday period
From December 26, 2023 to January 4, 2024
Admission
Free
Reservation
Reservation required for groups of 10 or more
TEL : 078-822-8907
FAX : 078-822-4891
Address
4-5-5, Sumiyoshiminami-machi Higashinada-ku, Kobe 658-0041
Transportation
Get off at Hanshin Sumiyoshi station (about a five-minute walk)
Get off at JR Sumiyoshi station (about a fifteen-minute walk)
Get off at Hankyu Mikage station (about a ten-minute drive)
Map